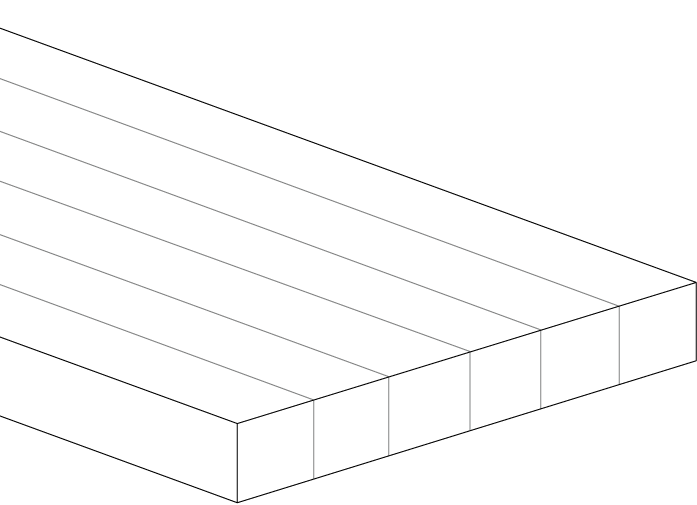 Liriodendron tulipifera, tree of Magnoliaceae family.
Quite hard wood with creamy-white sapwood and greyish hues, it is varied with a green-brown
heartwood, and sometimes streaked.
Its grain is clearly visible but not distinct, with a fine texture and quite regular fibre.
Average volumic mass:
600 kg per m3.
Solid-Wood Laminated Panel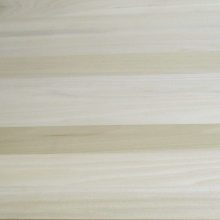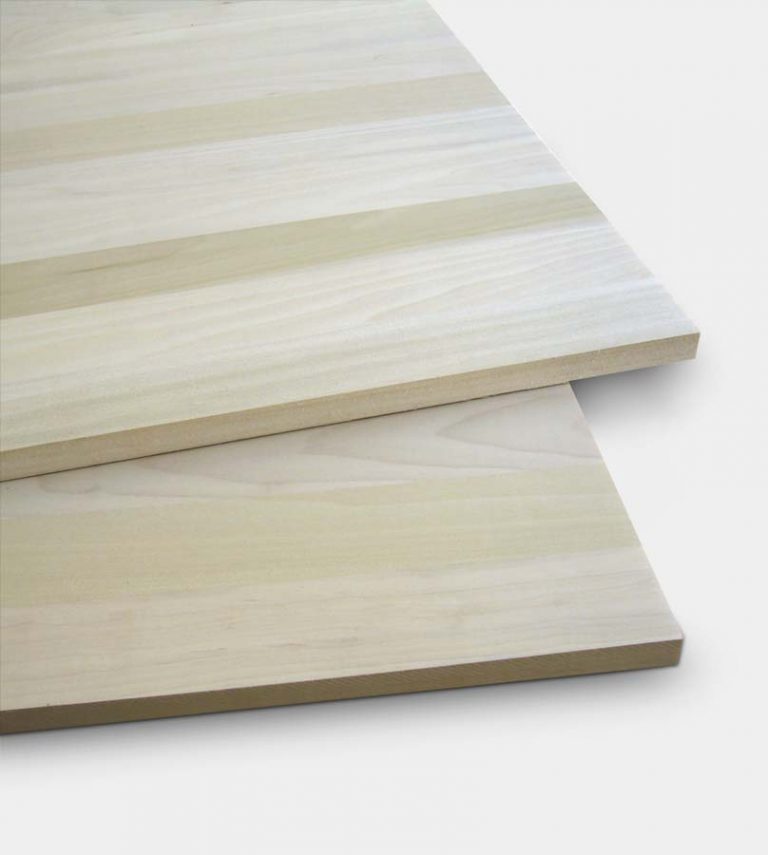 DIMENSIONS AND TECHNICAL FEATURES
Wood species:
North American Poplar (Tulipier).
Lamellas width:
from 40 to 50 mm.
Panel structure:
one-length and one-width lamellas.
Panel size:
from 1800 to 4800 x 1220 mm.
Thickness:
from 13 mm to 41 mm..
Moisture content:
10% ± 2 on the beginning, mechanically obtained.
Gluing:
D/3 vinyl glue, without harmful substances, with a low environmental impact, compliance with
European Norm in force (DIN EN 204).
Formaldehyde emission class:
in accordance with the requirements of E1 class
Calibrate / Sand:
Both sides, grain 100.
Thickness
mm
Grade
A
13
•
20
•
27
•
40
•
Classifications refer to the quality features of one panel face.
Grade A:
material without knots, no discolourations, gluing without defects.