for over 80 years tradition and experience in woodworking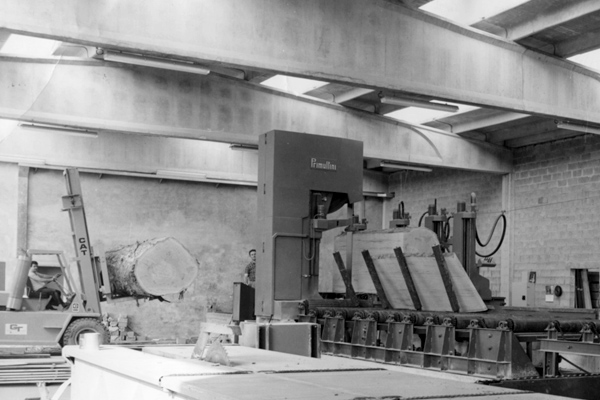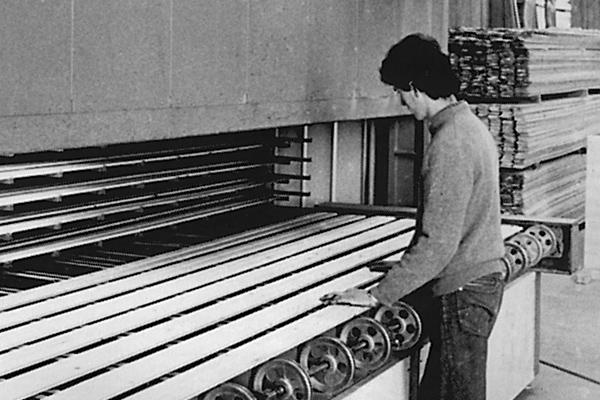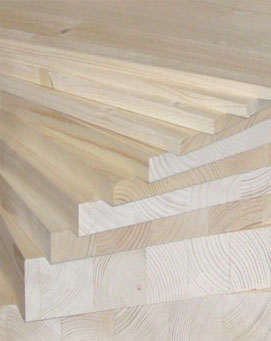 Founded in 1973 by five brothers, Artemio, Tino, Fernando, Livio and Alfredo, and converting from their father's company: a sawmill and joiner's workshop that had been processing wood and making top-quality furniture, doors and window frames since 1935.
Legnolinea Benetazzo began his activities producing profiles, wood frames, small plinths and skirting, as well as a short period spent sawing exotic wood.
In 1978, the company moved to new factory premises in Legnaro (PD), investing heavily in new plants using modern technology, and began to produce varnished wood panelling intended for the emerging DIY market.
From 1985 to 1993, alongside wood panelling production the company processed materials for outdoor furnishings, while closely collaborating with a leading Italian company in this sector.
Always aware of market trends and researching new products, in 1988 wood panelling production began to be replaced with processing panels, beams and uprights for windows in laminated wood.
In 1993, the company became an Srl (limited liability company) and continued to be run by the two youngest brothers. In the years to follow, its headquarters was enlarged when it took over two adjoining factories.
With continuous investment in state-of-the-art plants, from 1994 to the present day, production has been focusing on solid-wood laminated panels particularly intended for the furniture and furnishings sector, while the company has increasingly specialized over the years processing a wider range of wood species and thicknesses.
A story made of experience, a concrete reality made of relations and relationships, a company that looks to the future with the entry of the third generation into the company.