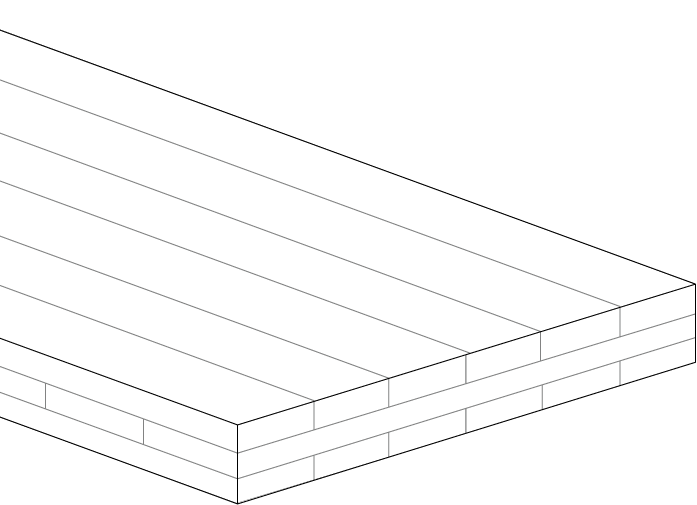 Larix decidua - Larix europaea, tree of Pinaceae family.
It is certainly considered the hardest conifer wood. Larch wood is clearly varied, with subtle yellow- white sapwood and red-orange heartwood with distinct or less distinct hues depending on its origin. It has a fine medium texture, more or less straight-grained and clearly marked grains.
Average volumic mass:
600 kg per m3.
Solid-Wood Laminated Panel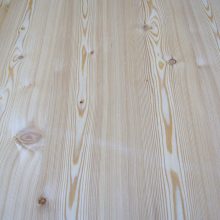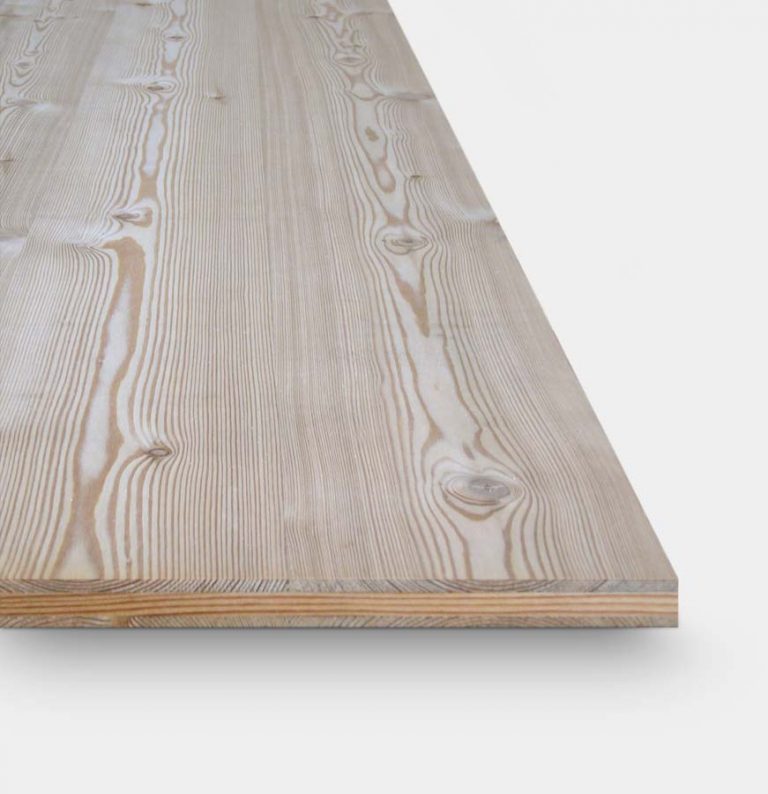 DIMENSIONS AND TECHNICAL FEATURES
Wood species:
Siberian Larch.
Panel size:
5000 x 2100 mm.
Thickness:
19 mm.
Moisture content:
8% ± 2 at the beginning, mechanically obtained.
Gluing:
AW 100 weatherproof compliance with European Norm in force DIN 68705 (D4 compliance with DIN EN 204), without harmful substances, with a low environmental impact.
Production:
compliance with European Norm UNI EN 13017 - 1 classification by surface appearance.
Formaldehyde emission class:
in accordance with the requirements of E1 class
Calibrate / Sand:
Both sides, grain 100.
Thikness mm
Grade
AB/B
19
•
Grade AB:
mostly sound knots, isolated knots are dowelled, heart up to maximum 400 mm, occasional resin pockets, slight compression wood and slight colour variation might occur, gluing without defects.
Grade B:
Mostly sound knots, isolated black knots, slight discolourations and red-wood allowed, isolated small resin pockets not longer than 50 mm, isolated splits with through heart repaired for the entire length, gluing without defects..